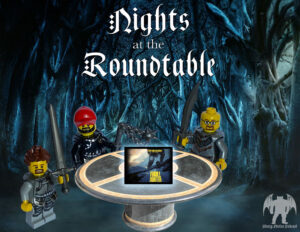 David is joined once again by Derek and Zenger to talk about the 2010 film Trollhunter! A dark fantasy/comedy film, Trollhunter follows a Norwegian government employee in a found footage mockumentary style. The boys engage in a game of 'what is there not to like.' Truly a good movie, Flora talks about some behind the scenes stories he heard while everyone shares favorite moments and monsters from it. It's a feel-good roundtable this time, quite contrary to the last one!
Please vote for me for Best Podcast and Best Podcast Host!
Find Derek at Monsters Among Us
Find Zenger at Zeng This!
Music
Myst on the Moor – Kevin MacLeod (incompetech.com)
Licensed under Creative Commons: By Attribution 3.0
Trollhunter Roundtable
[podcast src="https://html5-player.libsyn.com/embed/episode/id/17742392/height/90/theme/custom/thumbnail/no/direction/forward/render-playlist/no/custom-color/36ae74/" width="100%" height="90″ scrolling="no" class="podcast-class" frameborder="0″ placement="bottom" use_download_link="use_download_link" download_link_text="" primary_content_url="http://chtbl.com/track/7E11GF/traffic.libsyn.com/blurryphotos/NatRTTroll.mp3″ theme="custom" custom_color="#36ae74″ libsyn_item_id="17742392″ /]