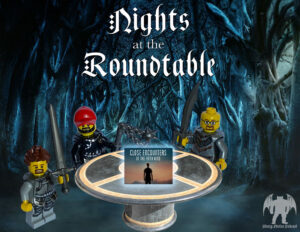 David, Derek, and Zenger are back at the roundtable with a review of Stephen Greer's Close Encounters of the 5th Kind! An exploration of disclosure and alien contact by Stephen Greer, Close Encounters of the 5th Kind paints a stirring image of humanity's fight to learn the truth about E.T. contact. The boys discuss what they liked and didn't like about the film. They also briefly explain the Hynek Scale of close encounters. What was Greer's experience and message to people? Do you think the film poses some interesting questions? Or is it all a veiled attempt to sell a product? Your hosts talk about all this and more in this episode! Don't forget to check out another roundtable while you're at it.
Find Derek at Monsters Among Us
Find Zenger at Zeng This!
Music
Myst on the Moor – Kevin MacLeod (incompetech.com)
Licensed under Creative Commons: By Attribution 3.0
[podcast src="https://html5-player.libsyn.com/embed/episode/id/22244144/height/90/theme/custom/thumbnail/no/direction/forward/render-playlist/no/custom-color/36ae74/" width="100%" scrolling="no" class="podcast-class" frameborder="0″ placement="bottom" primary_content_url="http://chtbl.com/track/7E11GF/traffic.libsyn.com/blurryphotos/NatRT5thKind.mp3″ libsyn_item_id="22244144″ height="90″ theme="custom" custom_color="#36ae74″ player_use_thumbnail="" use_download_link="use_download_link" download_link_text="" /]