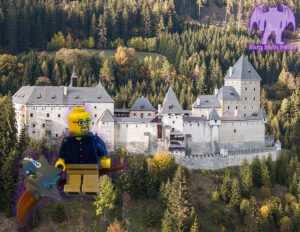 Season 10 draws to a close with Moosham Castle, a throwback episode from the Extrasode back catalogue. A location rich in gory history, Moosham Castle in Austria is infamous for hauntings, witch trials, and bloody tales among a wild socioeconomic history. David takes you on a tour of castle's history and claims. Tales of werewolves and witches abound, including some of Europe's bloodiest witch trials. He also examines the socioeconomic context in which this gruesome time period was set. Tales of sorcerers and canoodling with the devil is shown against the wishes and actions of society's "elite" and their questionable agendas. Originally released this as an Extrasode to Patreon patrons in December 2017, David brings this to the main feed as an example of what's available on the Blurry Photos Patreon. Check it out and be on the look out for the beginning of season 11 later this month!
Don't forget to watch me stream games on Twitch!
Music
Myst on the Moor, Danse Macabre, Ossuary 5 – Rest, Ossuary 6 – Air – Kevin MacLeod (incompetech.com)
Licensed under Creative Commons: By Attribution 3.0

Click here to download the Episode!