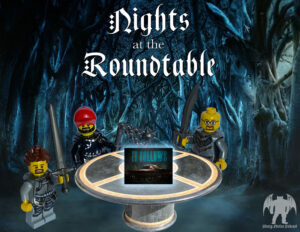 Back at the roundtable once again, the boys review the 2014 horror film It Follows! A unique spin on the horror genre, It Follows is a well-thought out and tension-filled film by David Robert Mitchell. That doesn't mean the boys enjoyed it, however. Not all of them, anyway. Flora discusses the plot and behind the scenes details with Derek and Justin while hearing their take. Is it a genre-bending game changer? Or is it a bit too slow to keep the attention? The boys talk all about it in this bonus episode! Don't forget to check out another roundtable while you're at it.
Find Derek at Monsters Among Us
Find Zenger at Zeng This!
#Ad #MeUndies[podcast src="https://html5-player.libsyn.com/embed/episode/id/23046533/height/90/theme/custom/thumbnail/no/direction/forward/render-playlist/no/custom-color/36ae74/" width="100%" scrolling="no" class="podcast-class" frameborder="0″ placement="bottom" primary_content_url="http://chtbl.com/track/7E11GF/traffic.libsyn.com/blurryphotos/NatRTItFollowsA.mp3″ libsyn_item_id="23046533″ height="90″ theme="custom" custom_color="#36ae74″ player_use_thumbnail="" use_download_link="use_download_link" download_link_text="" /]