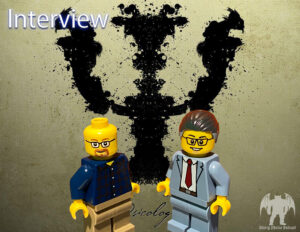 Flora is joined by Professor Christopher French for an interview all about Anomalistic Psychology! Head of the Anomalistic Psychology Research Unit at Goldsmiths, University of London, Prof. French discusses the ins and outs of his field of expertise. David asks what the definition of Anomalistic Psychology is, how people think about the paranormal, and what all goes into being a skeptic while keeping an open mind. To get a better understanding of why folks believe paranormal claims, David seeks answers from a scientific/psychological angle. Prof. French discusses many examples and experiences he's had for mundane and extraordinary paranormal claims. It's a fun and fascinating discussion with one of the leaders in skepticism and open-minded scientific approach on this episode of Blurry Photos!
Check out Chris' website
Take a look at Greenwich Skeptics in the Pub
Co-Author of Anomalistic Psychology
Co-author of Anomalistic Psychology: Exploring Paranormal Belief and Experience
Music
Myst on the Moor – Kevin MacLeod (incompetech.com)
Licensed under Creative Commons: By Attribution 3.0
Click here to download the Episode!