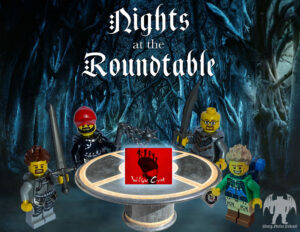 The boys review the 2013 indie film Willow Creek with special guest Bryce Johnson! Lead actor of Willow Creek, Bryce Johnson is kind enough to stop by and discuss the making of the film and his views on Bigfoot. Written and directed by Bobcat Goldthwait, the film is a good example of found footage done well. Flora and the guys ask Bryce questions about the filming, the environment, and working with Bobcat. Bryce is also a host of the Bigfoot Collectors Club Podcast, and has appeared on numerous paranormal-themed television shows. Make sure to check out the film and Bryce's other works! And check out another roundtable while you're at it.
Find Bryce at the Bigfoot Collectors Club
Find Derek at Monsters Among Us
Find Zenger at Zeng This!
Music
Myst on the Moor – Kevin MacLeod (incompetech.com)
Licensed under Creative Commons: By Attribution 3.0
Willow Creek Roundtable
[podcast src="https://html5-player.libsyn.com/embed/episode/id/18146621/height/90/theme/custom/thumbnail/no/direction/forward/render-playlist/no/custom-color/36ae74/" width="100%" height="90″ scrolling="no" class="podcast-class" frameborder="0″ placement="bottom" use_download_link="use_download_link" download_link_text="" primary_content_url="http://chtbl.com/track/7E11GF/traffic.libsyn.com/blurryphotos/NatRT_Willow.mp3″ theme="custom" custom_color="#36ae74″ libsyn_item_id="18146621″ /]