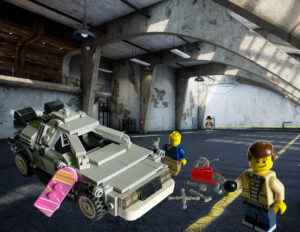 Stuff They Don't Want You to Know's Ben Bowlin joins Flora to discuss the Invention Secrecy Act! A U.S. Congressional Act passed in 1951, the Invention Secrecy Act gives the government authority to take patents if deemed a threat, and Ben Bowlin explains it all with David. Got a car that can run on hydrogen? Radio jamming technology? Teleportation pads? Not anymore. According to the act, the government has the right to set your patent application aside if deemed a national security threat. This has given rise to countless conspiracy theories. Suppressed tech, mysterious deaths, and more come into play. Ben and David talk about the history, process, and more. What would you do if you invented something revolutionary but didn't want nefarious dealings to happen? Find out what Ben and David would do in this awesome episode of Blurry Photos!
Join me on Twitch to watch some horror games and other fun content!
Find more from Ben at How Stuff Works
Stuff They Don't Want You to Know
Music
Myst on the Moor, Dark Fog – Kevin MacLeod (incompetech.com)
Licensed under Creative Commons: By Attribution 3.0
Click here to download the Episode!