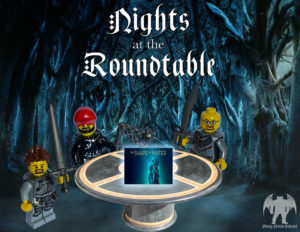 David, Derek, and Zenger return to the roundtable to discuss The Shape of Water in this bonus episode! Winner of 4 Academy Awards including Best Picture, The Shape of Water is a uniquely gorgeous film featuring a strange creature worthy of a chat at the roundtable. The boys sit down to discuss what they enjoyed about the movie. They also talk about the cryptid elements, Lovecraft connections, and more. Most folks know it for its fishy love story, but Flora and the boys speak to the deeper themes. Let this one wash over you and tide you over until the Miss Cryptid Contest begins!
Music
Myst on the Moor – Kevin MacLeod (incompetech.com)
Licensed under Creative Commons: By Attribution 3.0
Click here to download the Episode!