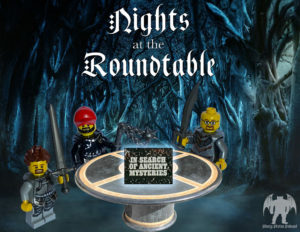 Join David, Derek, and Zenger for another night at the roundtable as they discuss the 1973 special In Search Of Ancient Mysteries! Before the series began, there was In Search Of Ancient Mysteries, a television special narrated by Rod Serling. The show covered a wide array of Forteana from history. Such topics included out of place artifacts, Atlantis, Tiawanaku, Nazca Lines, and so much more. Derek from Monsters Among Us Podcast and Zenger from the Zeng This! Podcast join Flora and review this fun romp through nostalgia and weird history. You can literally see where the roots of Ancient Aliens began with this show. Check it out for free on YouTube and listen to the boys review it on this roundtable episode of Blurry Photos!
And don't forget to check out the kickstarter for David and Derek's new documentary, Shadows in the Desert: High Strangeness in the Borrego Triangle! There is a limited time to fund it, so jump on it!
Click here to download the Episode!