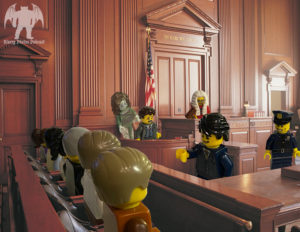 Flora is back with the second part of Vengeful Ghosts! Blurry Photober keeps rolling with Vengeful Ghosts part 2 and several tales of spirits claiming revenge through law. Hear the story of Maria Marten and the Red Barn murder. Take an ear gander at a murder tale from old England. See what you think about Fisher's Ghost from Australia and Teresita Basa from Chicago. And learn about the odd circumstances surrounding the death of Zona Shue Heaster from West Virginia. David presents these cases and their outcomes to wrap up this 2-part episode of Blurry Photos!
Don't forget to join the Blurry Photos Discord Server!
Watch me stream games on Twitch!
Music
Myst on the Moor, Apprehension, Arcane, Awkward Meeting, Behind, Crypto, Danse of Questionable Tuning, Dark Dance, Leaving Home, Long Note Four, Ominous, Phantasm, Waltz of the Carnies, Danse Macabre – Kevin MacLeod (incompetech.com)
Licensed under Creative Commons: By Attribution 3.0
Sources
Webster, John. The Displaying of Supposed Witchcraft. J. M. Printers. London. 1677. Pg. 298-300

Monroe, Heather. The Curious Murder of Zona Shue, the Greenbriar Ghost. Medium. Feb. 14, 2020. Web. https://medium.com/@hlemonroe/the-curious-murder-of-zona-shue-the-greenbrier-ghost-33a4058f9d13
Anderson, Belinda. The Greenbriar Ghost. Greenbriar County CVB. 2020. Web. https://greenbrierwv.com/editorials/the-greenbrier-ghost
Rodgers, Garry. How a Ghost's Evidence Convicted a Murderer. Huffington Post. Feb. 19, 2016. Web. https://www.huffpost.com/entry/how-a-ghosts-evidence-con_b_9252062
Curtis, James. An Authentic and Faithful History of the Murder of Maria Marten. Thomas Kelly. London. 1828.
[podcast src="https://html5-player.libsyn.com/embed/episode/id/16541705/height/90/theme/custom/thumbnail/no/direction/forward/render-playlist/no/custom-color/36ae74/" width="100%" height="90″ scrolling="no" class="podcast-class" frameborder="0″ placement="bottom" use_download_link="use_download_link" download_link_text="" primary_content_url="http://chtbl.com/track/7E11GF/traffic.libsyn.com/blurryphotos/Venge2.mp3″ theme="custom" custom_color="#36ae74″ libsyn_item_id="16541705″ /]