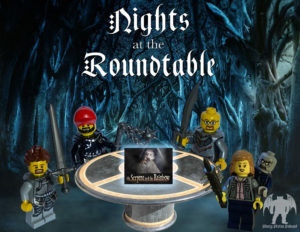 Tackling a classic of Voodoo movie-dom, Derek, David, and Zenger took a look at The Serpent and the Rainbow for this roundtable. The boys are joined by the amazing and incredibly knowledgable Dr. Emily Zarka to discuss the Serpent and the Rainbow and other zombie lore! Dr. Zarka hosts Monstrum, a show about legends and lore on PBS. She shares insights on zombie folklore and discusses what she thinks worked in the film and what didn't. Make sure to check her show out and don't forget to give the lads some love as well.
Find Derek at Monsters Among Us
Find Zenger at Zeng This!
Music
Myst on the Moor – Kevin MacLeod (incompetech.com)
Licensed under Creative Commons: By Attribution 3.0
[podcast src="https://html5-player.libsyn.com/embed/episode/id/16561934/height/90/theme/custom/thumbnail/no/direction/forward/render-playlist/no/custom-color/36ae74/" width="100%" height="90″ scrolling="no" class="podcast-class" frameborder="0″ placement="bottom" use_download_link="use_download_link" download_link_text="" primary_content_url="http://chtbl.com/track/7E11GF/traffic.libsyn.com/blurryphotos/NatRTSerp.mp3″ theme="custom" custom_color="#36ae74″ libsyn_item_id="16561934″ /]