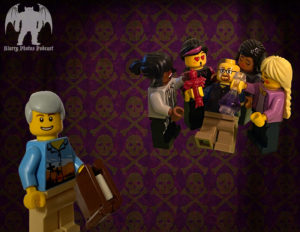 Dr. Jeffrey Anderson returns with a handful of stories on unexpected consequences of hoodoo! That old adage, "be careful what you wish for," is in full effect in these real stories of unexpected consequences of hoodoo. Dr. Anderson tells several accounts of folk magic gone wrong. If you're familiar with the W. W. Jacobs short story The Monkey's Paw, you might recognize some of the traits inherent in these tales. Drawing from real life encounters and articles, Dr. Anderson discusses how folk magic hasn't worked out for some folks. Flora talks about cultural significance and the different topics the stories inspires from episodes past. It's a fun and fascinating dialogue on culture and sociology in this episode of the podcast!
Music
Myst on the Moor – Kevin MacLeod (incompetech.com)
Licensed under Creative Commons: By Attribution 3.0
Click here to download the Episode!