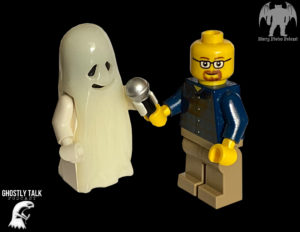 David welcomes Scott and Amberrose from the Ghostly Talk Podcast to the show! A conversational show about any and all weirdities, the Ghostly Talk Podcast joins Blurry Photos and shares some EVPs. Scott and Amber discuss their show, how they came to be involved in the paranormal, and then get into EVPs they collected in their investigations. The duo has been on numerous ghost hunts in and around Michigan and neighboring states. With many stories and a handful of audio examples, they discuss a broad range of fun paranormal experiences on this episode. Make sure to check out their show on most major podcatchers! And don't forget to check out Amberrose's site and books.
Find Ghostly Talk here!
And her books: Ghosts and Legends of Michigan's West Coast, Wicked Grand Rapids, Wicked Ottawa Co.
Music
Myst on the Moor  – Kevin MacLeod (incompetech.com)
Licensed under Creative Commons: By Attribution 3.0
[podcast src="https://html5-player.libsyn.com/embed/episode/id/15179795/height/90/theme/custom/thumbnail/no/direction/forward/render-playlist/no/custom-color/36ae74/" width="100%" height="90″ scrolling="no" class="podcast-class" frameborder="0″ placement="bottom" use_download_link="use_download_link" download_link_text="" primary_content_url="http://chtbl.com/track/7E11GF/traffic.libsyn.com/blurryphotos/GhostlyTalk.mp3″ theme="custom" custom_color="#36ae74″ libsyn_item_id="15179795″ /]