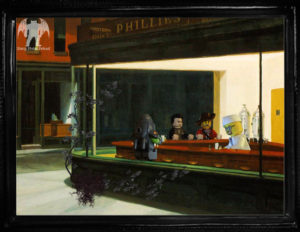 A tapestry of terror awaits you to close out this year's Blurry Photober with Ghost Stories 8! Chock full of original works, Ghost Stories 8 has selections of cosmic, supernatural, and psychological horror. Blurrievers Adam B. and Sean Hill have contributed stories of their own, so make sure to check out their stuff. And make sure to pre-order Sean's book, The Dark Stared Back on Inkshares! He needs our help to fund his project. Enjoy this year's selection of spooky tales, it's a bit headier than past year's fare. Wrap a blanket around you, keep the dog out of the back yard, and curl up with a nice, sturdy baseball bat – this episode of Blurry Photos might just get in your head!
Music
Myst on the Moor, Classic Horror 2, Drums of the Deep, Long Note 2, Ossuary 6 – Air, Quinns Song – The Dance Begins, Spacial Winds, Danse Macabre – Kevin MacLeod (incompetech.com)
Licensed under Creative Commons: By Attribution 3.0
Bed Time – Haunting, She is in the Woods – Music by Co.Ag
Licensed under Creative Commons Attribution 3.0
Mystical House – Music by Nicolas Jeudy
Licensed under Creative Commons Attribution 3.0
Sources
Click here to download the Episode!