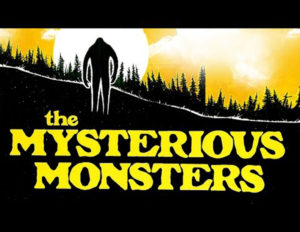 Flora is back from AlienCon L.A. and getting back to routine, but in the meantime check out this roundtable on The Mysterious Monsters! A 1975 documentary, The Mysterious Monsters examined claims of cryptids and strange encounters and Derek Hayes and Justin Zenger join Flora to discuss this now 44-year-old film. Hosted by Peter Graves, it looks at the Loch Ness Monster, Bigfoot, Ye-ti, and more through eyewitness testimony, interviews, and dramatic reenactments. The boys talk about what all they enjoyed, what all made them laugh, and whether or not it stands the test of time. Thanks to Derek Hayes for editing this one! Stay tuned as a new episode of Blurry Photos is on the horizon as well as a recap of Flora's trip to L.A. and more!
Music
Myst on the Moor
 – Kevin MacLeod (incompetech.com) Licensed under Creative Commons: By Attribution 3.0
Sources
Click here to download the Episode!