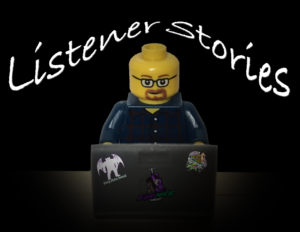 It's been in the works for a while, but we finally have a full episode of listener stories! Real life encounters, experiences, facts and fictions come together in Blurry Photos' first listener stories episode. You'll hear tales of shadow people, stalking entities, disappearing objects, shadowy dogmen, hotel hotspots, a poem, and more. Special thanks to Ashton, Gabriel, DW, Katie, Matthew, and Leo for submitting these! If you have an encounter or piece of short fiction to share, please visit the Contact page on the website to submit it for a future episode like this one. Stick around after the tales to find out the winner of the 2019 Miss Cryptid Contest! We'll also find out who won the prize pack (which includes a Cryptid Crate), runner-up, and Miss Congealniality. Thanks to everyone who participated and voted in this year's contest!
Music
Myst on the Moor, Aftermath, Ghostpocalypse Road of Trials, Long Note 2, Night of Chaos, Return of Lazarus – Kevin MacLeod (incompetech.com)
Licensed under Creative Commons: By Attribution 3.0
http://creativecommons.org/licenses/by/3.0/

Click here to download the Episode!