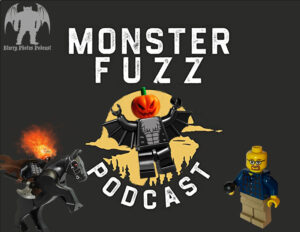 EXPLICIT Language warning! Lots of F-bombs in this one. The boys of Monster Fuzz Podcast are back! David, Rob, and Eamonn discuss stories and topics of Halloween, including favorite films, costumes, and near-deadly experiences. Rob and Eamonn bring favorite films and TV shows to talk about, while David tries to pick a favorite. The boys also discuss scary life moments and costumes. Flora shares a couple of harrowing experiences from his childhood as well as his most embarrassing costume choice ever. It's a fun, light-hearted and relaxed conversation between Irishmen (well, one quarter Irish for Flora)! Make sure to give them some love wherever you listen to Blurry Photos!
Find Monster Fuzz here!
Click here to download the Episode!