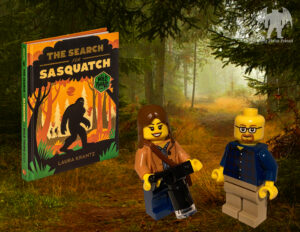 David is joined by journalist, editor, producer, and author Laura Krantz to talk about her podcast Wild Thing and her book The Search for Sasquatch! Laura Krantz hosts the amazing serial podcast Wild Thing which she has now parlayed into a middle-grade book. She discusses her experience stepping into the world of Bigfoot hunting as a complete novice as well as her familial connection to Grover Krantz, a longtime and respected researcher in the field. She and David talk about the highlights of her time out in the wilderness, how she put her show together, and how that led to her book. Don't miss this fascinating and squatchy episode of Blurry Photos!
Get a copy HERE
Don't forget to watch me stream games on Twitch!
Sources
Krantz, Laura. The Search for Sasquatch. Abrams Books. New York. Oct. 11, 2022. Print.