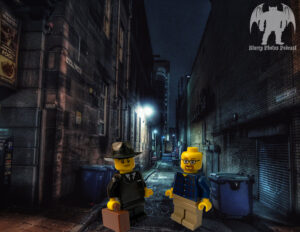 David is back from a vacation in the U.K. and brings some experience of a gothic Glasgow nature. Vincent, creator of the Gothic Glasgow walking tour, joins the show to discuss his tour and stories from the Scottish city. The largest city in Scotland, Glasgow has seen a copious amount of history. Vincent has researched the dark and creepy parts of the city center and presents his knowledge to groups all year round. He joins to talk about how he put his tour together, stories he included and didn't include, and more. If you're in Glasgow anytime soon, be sure to check out his tour after checking out this episode of Blurry Photos!
Don't forget to watch me stream games on Twitch!
Book a tour at Gothic Glasgow!
[podcast src="https://html5-player.libsyn.com/embed/episode/id/25451586/height/90/theme/custom/thumbnail/no/direction/forward/render-playlist/no/custom-color/36ae74/" width="100%" scrolling="no" class="podcast-class" frameborder="0″ placement="bottom" primary_content_url="http://chtbl.com/track/7E11GF/traffic.libsyn.com/blurryphotos/GothGlas.mp3″ libsyn_item_id="25451586″ height="90″ theme="custom" custom_color="#36ae74″ player_use_thumbnail="" use_download_link="use_download_link" download_link_text="" /]