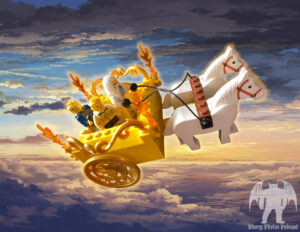 David welcomes back Jason Foux from Dragons in Genesis to discuss the Book of Enoch! A strange but much-referenced book in the Christian bible's apocrypha, the Book of Enoch has been the basis for countless claims of an esoteric nature. Commonly pointed to when discussing ancient aliens, it has also inspired religions and mythologies for centuries. Jason joins Flora for an overview of the book as well as the connections to weird stuff it has spawned. After a 7-part series on Enoch, Jason draws parallels and theories together with the ease of an angel betraying a god. Listen as the boys discuss the Watchers, Nephilim, chariots ascending to heaven, and more. Bask in the glory of religious mythology on Blurry Photos, then go check out Jason's show for yourself!
Join me on Twitch to watch some horror games and other fun content!
The Dragons in Genesis Podcast
Music
Myst on the Moor – Kevin MacLeod (incompetech.com)
Licensed under Creative Commons: By Attribution 3.0
Click here to download the Episode!