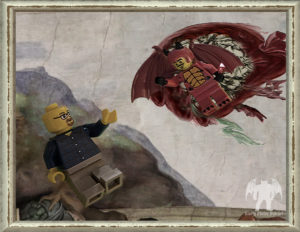 Blurry Photober wraps up with the annual ghost stories episode! This year's ghost stories episode will be a bit different, as Flora has selected several poems of the spooky and silly variety to share. Some spooky, some silly, some philosophical, all poetry! It's a nice little after dinner mint, with the dinner being lots of heavy subjects this month. Cleanse your palette with a short but sweet culturally-charged episode! And stay tuned for more interviews and explorations on Blurry Photos!
Don't forget to join the Blurry Photos Discord Server!
Watch me stream games on Twitch!
Music
Myst on the Moor, Danse Macabre, Come Play with Me, The Hive, Wizardtorium – Kevin MacLeod (incompetech.com)
Licensed under Creative Commons: By Attribution 3.0
She is in the Woods, The Garden of Gethsemane, The Witches you Weren't Able to Burn – Co.Ag Music (YouTube)
Licensed under Creative Commons: By Attribution 3.0
Sources
https://poets.org/poem/stolen-child
https://poets.org/poem/haunted-oak
https://www.poemhunter.com/poem/the-haunted-wood/
https://poets.org/poem/hag
https://www.public-domain-poetry.com/thomas-hood/marys-ghost-a-pathetic-ballad-20374
https://poets.org/poem/murderess
https://poets.org/poem/vampire
[podcast src="https://html5-player.libsyn.com/embed/episode/id/16720805/height/90/theme/custom/thumbnail/no/direction/forward/render-playlist/no/custom-color/36ae74/" width="100%" height="90″ scrolling="no" class="podcast-class" frameborder="0″ placement="bottom" use_download_link="use_download_link" download_link_text="" primary_content_url="http://chtbl.com/track/7E11GF/traffic.libsyn.com/blurryphotos/GS9.mp3″ theme="custom" custom_color="#36ae74″ libsyn_item_id="16720805″ /]