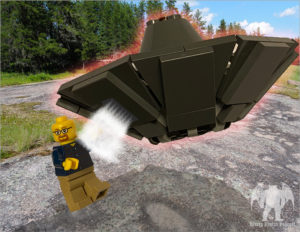 Flora is back with a deep dive into the fascinating events of the Falcon Lake incident! An amazing Canadian UFO case, the Falcon Lake incident is often regarded as one of the most investigated and strongest UFO cases in history. Stefan Michalak was out on a prospecting trip near Falcon Lake, Manitoba, when he witnesses 2 UFOs in the sky. When one landed not far from him, his curiosity led him to a close encounter that would forever change his life. David tackles the incident and asks tough questions in the search for the truth. What did Michalak see that day? What caused him to become so ill afterward? And what can be made of the evidence and investigations? Flora also invites Dr. Chris Cogswell from the Mad Scientist Podcast to help suss out some science. Join a fun ride into an incredible account and fascinating investigation on this episode of Blurry Photos!
Get a copy of When They Appeared here and support the show with your purchase!
Music
Myst on the Moor, An Upsetting Theme, Crypto, Dark Rage, Malicious, Ossuary 5 – Rest, Danse Macabre – Kevin MacLeod (incompetech.com)
Licensed under Creative Commons: By Attribution 3.0
Dark Side, Space Discoveries, Unknown Terrain Music by Nicolas Jeudy
Licensed under Creative Commons Attribution 3.0
Sources
Rutkowski, Chris. When They Appeared: Falcon Lake 1967: The Inside Story of a Close Encounter. August Night Press. Guilford, UK. 2017.
Gross, Patrick. Close Encounter: Falcon Lake, Canada, 1967. Ufologie. Blog. 2005. https://ufologie.patrickgross.org/htm/michalak67cr00.htm
Craig, Roy. Condon Report: Case 22. Files.NCAS. Web. http://files.ncas.org/condon/text/case22.htm
The Iron Skeptic. Stefan Michalak's Story: No Aliens Required. Blog. http://www.theironskeptic.com/articles/michalak/michalak.htm
Science Daily. Understanding Steam Burns. May 14, 2018.Web. https://www.sciencedaily.com/releases/2018/05/180514122556.htm
Bernhardt, Darren. Falcon Lake Incident is Canada's 'Best-documented UFO Case,' Even 50 Years Later. CBC News. May 19, 2017. Web. https://www.cbc.ca/news/canada/manitoba/falcon-lake-incident-book-anniversary-1.4121639
Click here to download the Episode!