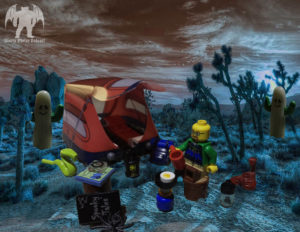 The weather isn't getting much cooler, but that just means there's still time to get out in nature and be scared silly with the 7th edition of Campfire Ghost Stories! Some familiar tales and some new stuff await you by the tent with Campfire Ghost Stories 7. You'll hear an old comic book tale brought to life about an unfortunate chap who seeks shelter in an old house. There's malicious cemetery spirits, frighteningly-weird entities, and time slips. And a classic poem about a Tennesseean who just can't get warm. Gather your camping gear and charge up the portable speaker – these tales go great with hot dogs and s'mores! Don't forget to check out the epic John Dee episode. Grab some Blurry Photos merch at the Threadless Store! Check out Flora's new trivia show, Quiz Quiz Bang Bang!
Music
Myst on the Moor, Blue Sizzle, Ghostpocalypse Road of Trials, Long Note 2, Gypsy Shoegazer No Voices, Danse Macabre, Horrorific, One of Them, this House – Kevin MacLeod (incompetech.com)
Licensed under Creative Commons: By Attribution 3.0
http://creativecommons.org/licenses/by/3.0/
Click here to download the Episode!