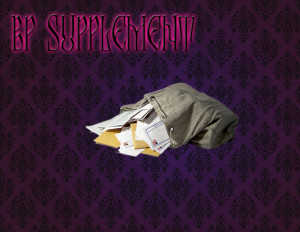 Time to thaw out the mail bag and catch up! With temps returning to above freezing, the boys finally get to all the mail that was frozen in winter's frigid embrace in this supplemental. Puns, super powers, new writers and old, this supplemental has a little of everything and you won't want to miss it! We're also nominated for Best Science Podcast in the 2015 Podcast Awards, and you can go vote for us to win – visit www.podcastawards.com to cast your vote, once/day until the 24th. Don't forget to rate/review us on iTunes and like us on Facebook!
With music by Kevin MacLeod
Special thanks to Field Notes Brand for sponsoring this episode!