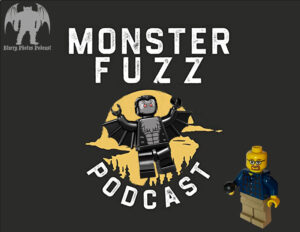 Flora welcomes the boys from Monster Fuzz Podcast for a fun and lively discussion! Rob and Eamonn from Monster Fuzz Podcast join to converse about cryptids, podcasting, Lego, Ireland, and more! David waxes about his 10 years of podcasting including favorite episodes and weirdest cryptids. Rob and Eamonn discuss Gef the Talking Mongoose, learn about Hoover the Talking Seal, and ask about David's crazy times in Ireland. Make sure to give them some love wherever you listen to Blurry Photos! And stay tuned later in the week for the Miss Cryptid winner announcement.
Find Monster Fuzz here!
Click here to download the Episode!